Laser Tools outlines electro-hydraulic table lifts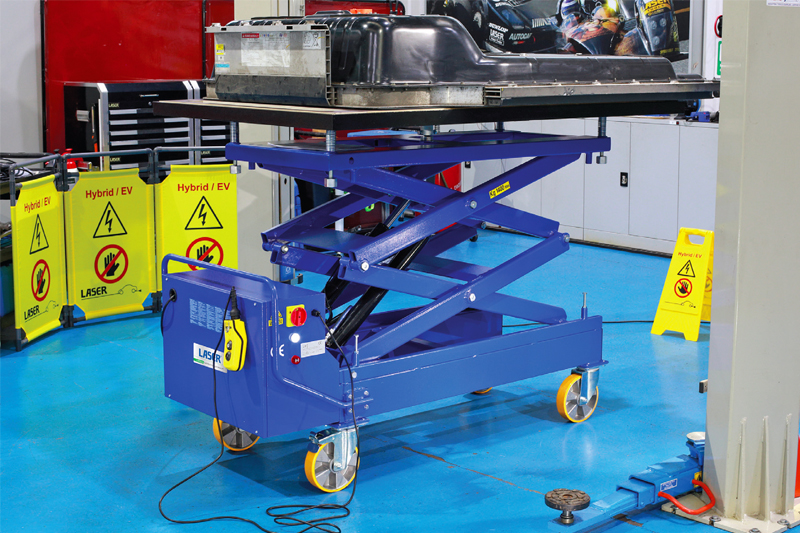 ---
Laser Tools new electro-hydraulic table lifts are just the job when working with heavy EV batteries. Two models are available, one with one tonne capacity (part number 8524) and the other with 1.4 tonne capacity (part number 8525).
---
They come with adjustable and tilting lifting platforms, which allow easy access under the vehicle for disassembly and removal of EV battery packs, or even internal combustion engines and transmissions. Fitted with a composite wooden table surface, with specially milled openings to enable easy access for battery fastener/EV connection or transmission mounts.
EV batteries can be safely lowered and then transported across the workshop as the lifts feature four steering castor wheels (two braked). The adjustable tilting tabletop ensures easy and straightforward alignment of the battery when refitting. Both lifts are equipped with double hydraulic cylinders, low friction polyethylene (PE) sliding bearing blocks, anti-crush stops to prevent trapped hands, dead-man control, and retracting 5-metre mains cable.
---
Want to know more? Click
here.