---
Check out our selection of fantastic freebies from some of the industry's biggest names. 
---
5 INSPECTION LAMPS
The RIL3900HP MAGflex Pivot LED Inspection Lamp is Ring's slimmest ever inspection lamp – at just 6mm thick, it is designed to help get light into as many hard to see spots as possible. It also features the signature MAGflex pivot and ratchet movement, which allows the light to be positioned exactly where it is needed. Ring is a supplier of vehicle lighting, auto electrical and workshop products, and has been supporting the automotive aftermarket for more than 40 years. www.ringautomotive.co.uk 
Deadline for entries is 10/02/2019.
This competition is run in association with Ring and open to trade only. 
Terms & Conditions apply. 
Privacy Policy
---
---
2 FREE-OF-CHARGE DPF OR SCR CLEANS 
DPF Recovery Ltd specialises in all aspects of DPF and SCR cleaning. Liquid cleaning is carried out using the Flash Cleaner Machine, through to air blast and thermal cleaning employing the FSX system. DPF Recovery is also able to offer repairs or replacement units if your DPF/SCR unit should prove defective. For this Star Giveaway, the company is offering a free DPF or SCR clean to two readers (Transport costs are not included. Oil contaminated units are also not included). www.dpfrecovery.co.uk
Deadline for entries is 10/02/2019.
This competition is run in association with DPF Recovery and open to trade only. 
Terms & Conditions apply. 
Privacy Policy
---
---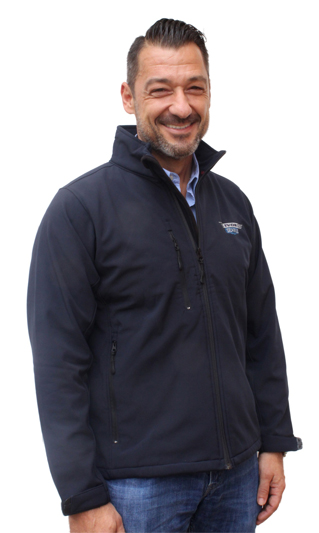 5 SOFTSHELL JACKETS
Win one of these smart Ivor Searle softshell jackets and you'll keep warm and dry in the workshop this winter thanks to a cosy fleece lining and a durable water-repellent outer. Ivor Searle is one of the UK's leading remanufacturers of engines and automotive components. Costing up to 40% less than OE, the company's quality remanufactured engines, cylinder heads, gearboxes and turbochargers enable workshops to compete in today's competitive market without compromising on quality, warranty protection or customer service. www.ivorsearle.co.uk
Deadline for entries is 10/02/2019.
This competition is run in association with Ivor Searle and open to trade only. 
Terms & Conditions apply. 
Privacy Policy