Sapphire looks for truck technicians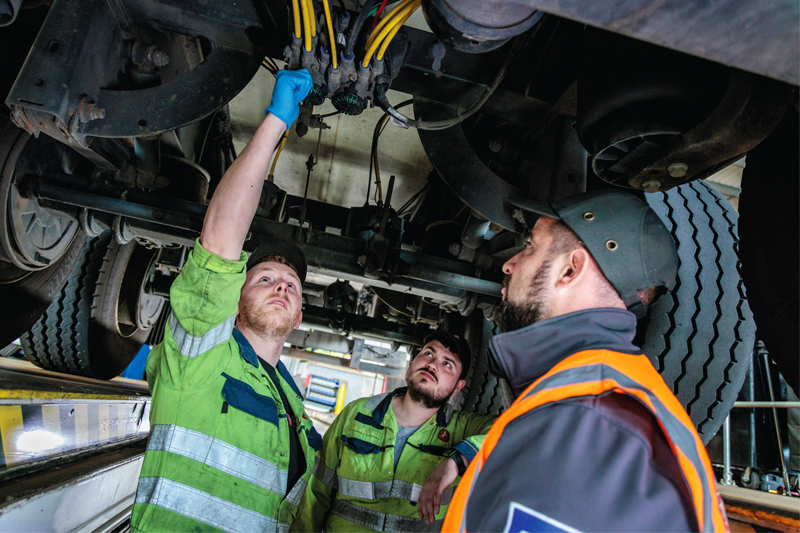 ---
Sapphire Vehicle Services is on the hunt for car mechanics or other keen candidates who have the drive and ambition to 'think big', to join its drive to recruit and retain more truck technicians. CVW reports.
---
The skills shortage in the truck repair market is well documented and widely voiced. Rather than continuing that refrain some companies are putting their best feet forward in a bid to secure more technicians.
Sapphire Vehicle Services is one such enterprising business. One of Britain's most successful independent commercial vehicle aftersales providers, Sapphire looks after upwards of 28,000 trucks and vans at its 16 workshops nationwide. Its plan is simple – train up people who already have a foundation of relevant experience, by giving them the skills needed to work on heavy vehicles. Sapphire bosses hatched the scheme to help bolster its ranks, after identifying a scarcity of qualified, experienced technicians in the market.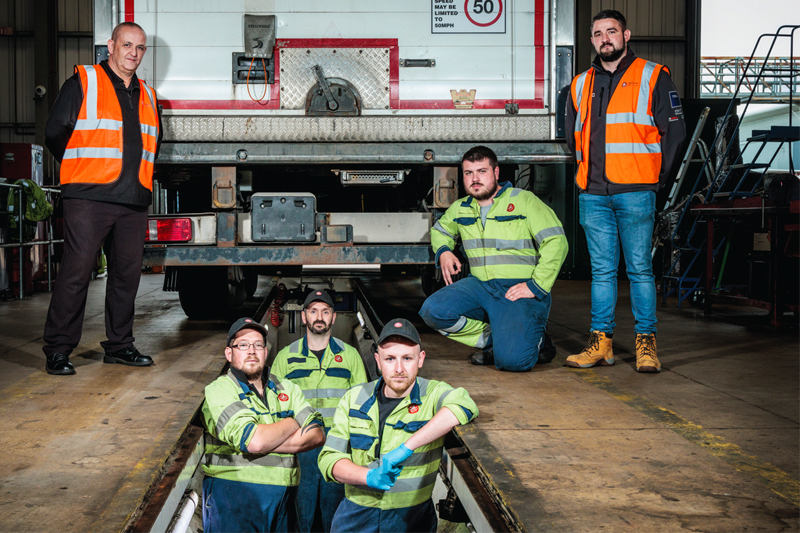 "We're an ambitious business with plans for growth," explains managing director Perry Reeves. "But to be able to expand, while continuing to offer our customers the very high levels of service they expect, we need to recruit.
"HGV technicians of the high calibre we demand are in short supply, so we decided to tackle the problem head-on. We already have an apprenticeship programme, which takes young people, typically fresh from college – but that is a longer-term project.
"Alongside it, the technician upskilling course we've devised will take people who already have much of the knowledge and experience they need and fast-track them straight into our workshop teams."
The fast-growing independent commercial repair specialist is now inviting a new crop of applicants for places on its training programme.
"As Perry says, this course is targeted at people with a strong foundation of relevant experience," says Sapphire training manager Tony Hewins. "Most will already be working as car or van mechanics, although we'll also consider people who might be in related fields – possibly working on marine engines or agricultural vehicles.
"We're looking for a group of up to 12 candidates. We'll take them on as full-time employees and provide them with a 12- month programme consisting of six blocks of classroom training, each a weeklong, interspersed with time back in the workshop where they can put their new skills to use in a real-life setting.
"At the end of the year we expect all to pass their IRTEC accreditations and become fully-fledged heavy vehicle technicians, with a recognised professional qualification which typically comes with a higher rate of pay than car mechanics can earn.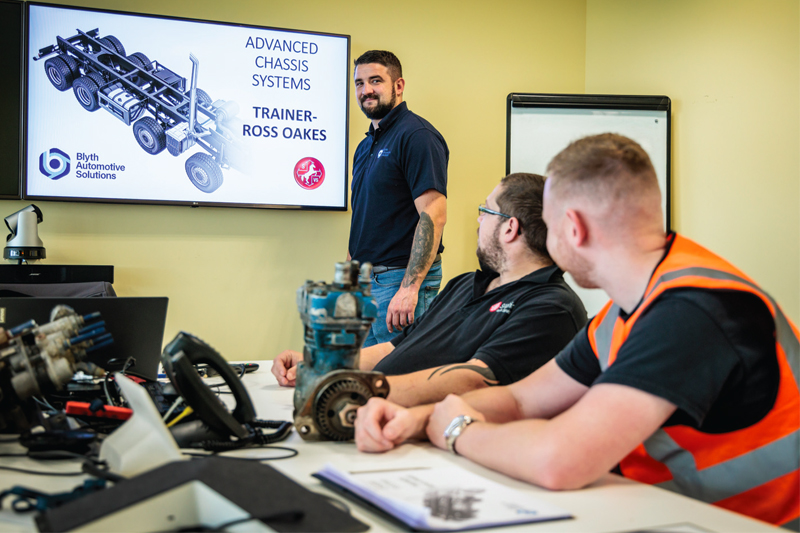 "They'll also be working for a successful, expanding business that values ongoing career development, so there's a great deal of potential for further improvement. All they need is the determination to learn and succeed."
Classroom training will take place at Sapphire's Northampton depot and be delivered by partner Blyth Automotive. Sapphire operates workshops across country, though, so applications are invited from candidates based anywhere in the UK.
Each weeklong block will focus on a different topic, starting with an inspection and maintenance module and continuing through chassis, electronics, diagnostics and transmission before a final review of the entire course content.
Opportunities galore
Sapphire's successful apprenticeship programme, meanwhile, continues to take an input of eight or more candidates per year, for a two-year course culminating in a nationally recognised NVQ Level 3 qualification in Heavy Vehicle Maintenance and Repair.
"Both of these projects have another benefit," adds Perry. "As well as training in technical skills, those on the courses have a chance to learn about Sapphire and gain an appreciation of our very strong customer service ethos. The idea is that when they graduate, they are fully equipped, in every sense, to slot successfully into our teams
"We're always on the lookout for competent and experienced truck technicians but there's a shortage of qualified people across the country. That's why we are being proactive and training our own. This two-pronged approach has required a major spending commitment, but we're convinced it's money well spent, and that we'll benefit from a significant return on our investment, in the shape of a crop of highly effective and dedicated workshop team members who will help to drive our business forwards."
Trainee Ryan Jones spent three years as a car mechanic, working for an independent factor, before joining the Sapphire upskilling programme. He's now based at the company's depot at Ham's Hall, near Birmingham, less than 10 miles from his home in Tamworth.
"The scheme was attractive to me because I've always wanted to work on trucks, ever since I was a kid," he said. "That aside, though, it's a great opportunity. I'm already earning more than I did previously and have lots of potential to progress my career. There's no shortage of encouragement for staff here to continue to train and increase their expertise and qualification level. I also find trucks much easier to work on – there's a lot more room to manoeuvre than in the crowded engine bay of a typical modern car!"
---
Want to know more? Click
here.